Help Us Make A Difference In Our Community!
Join us in helping clean up Kings Mountan. Litter is a major problem on NC roadways. Let's do our part to help. In recent weeks, trash along roads and streets in Kings Mountain has been a hot button issue. Sometimes, it takes individuals within a community to come together and work towards solving an issue. The time for that is now. We are asking that you join us Saturday, May 1st from 8am - 11am for what will be the 1st Annual Kings Mountain Litter Sweep. Be sure and Sign Up to volunteer, it will help everyone in the planning process prepare for the event.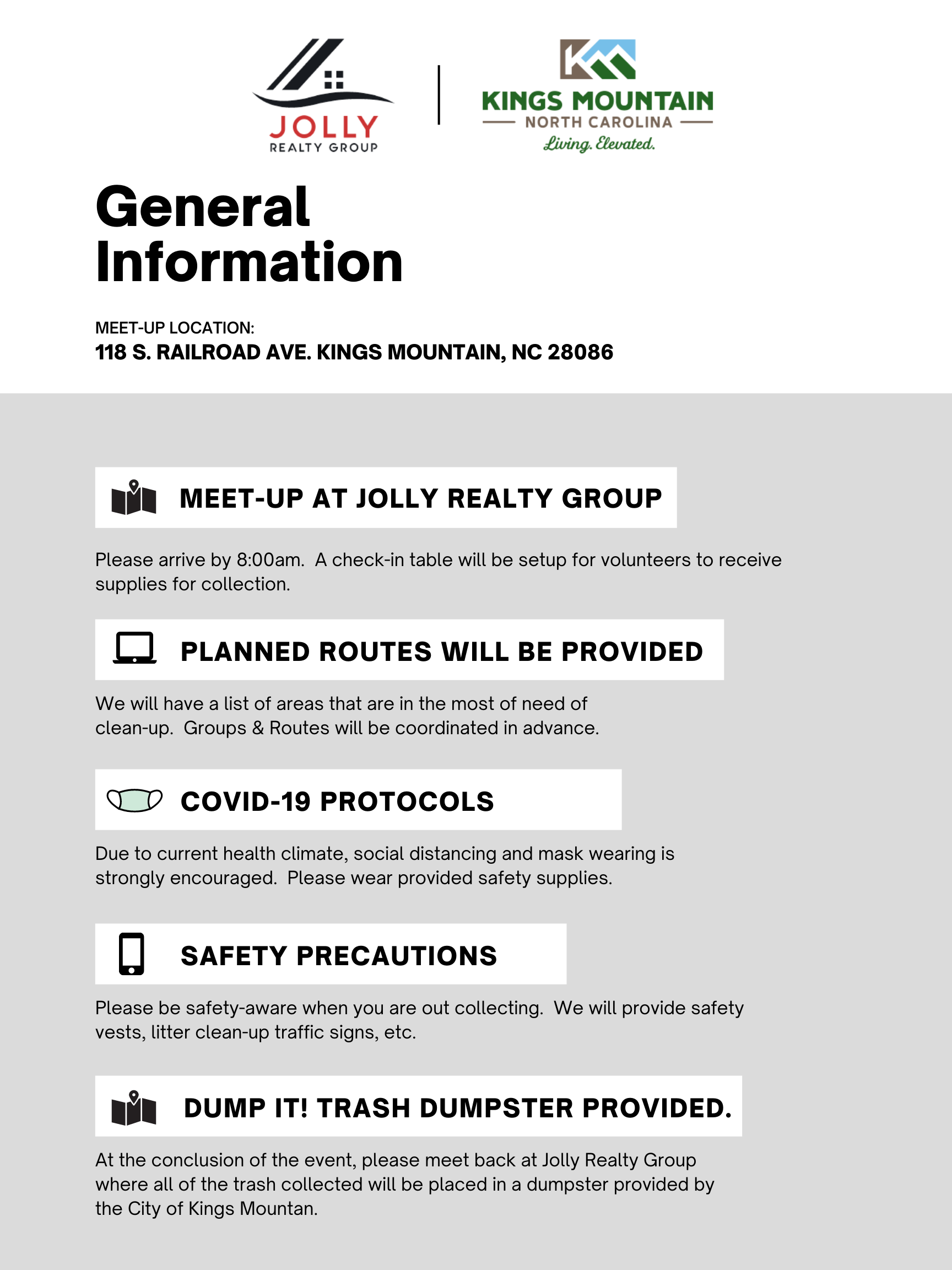 ---
For more details, please contact Susie Wease.



Cell: (704) 616-3418
e-mail: [email protected]