Where Is The Inventory?
Posted by Chris Jolly on Tuesday, March 3, 2020 at 7:28 PM
By Chris Jolly / March 3, 2020
Comment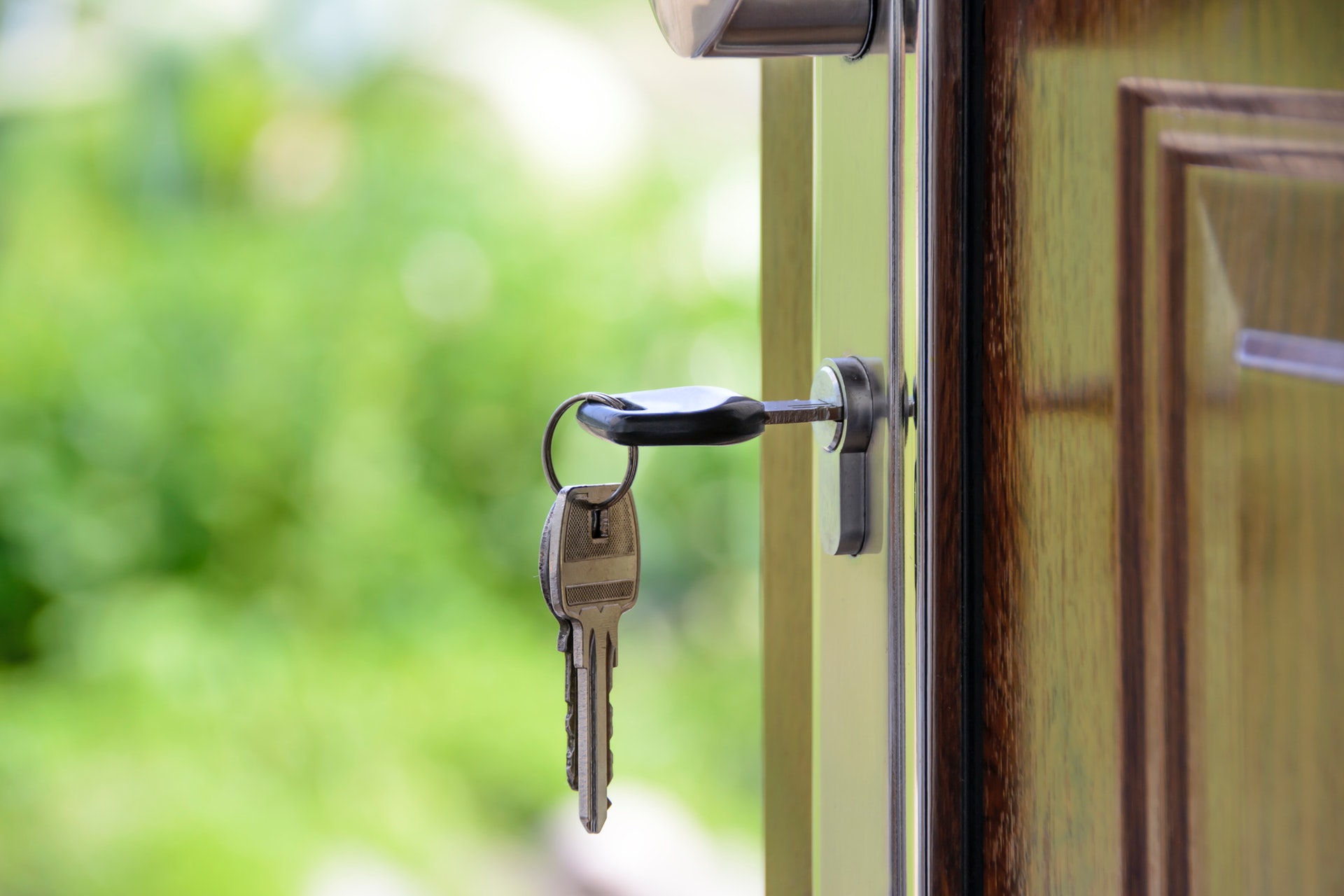 Does it seem like everytime you go to search for homes, you continue to see the same houses again and again? The answer is probably yes, and we know, its becoming an issue for many buyers and real estate professionals alike. Unfortunately, there doesn't seem to be a clear end in sight. 2020 has already seen near historic low inventory levels.
As Realtor.com's senior economist George Ratiu explains, "Real Estate fundamentals remain entangled in a lattice of continuing demand, tight supply and discliplined financial underwriting. Accordingly, 2020 will prove to be the most challenging year for buyers, not because of what they can afford, but rather what they can find."
How bad is it? In Jan. 2015, Cleveland County had 310 active listings. This January, only 210 residential homes were listed for sale. Below are the number of active listings, by year for all of Cleveland County. The steep decline is alarming.
Residential Active Listings in Cleveland County, NC:

2015 - 3721
2016 - 3306
2017 - 3216
2018 - 3175
2019 - 2595
Residential Active Listings by Month in Cleveland County, NC: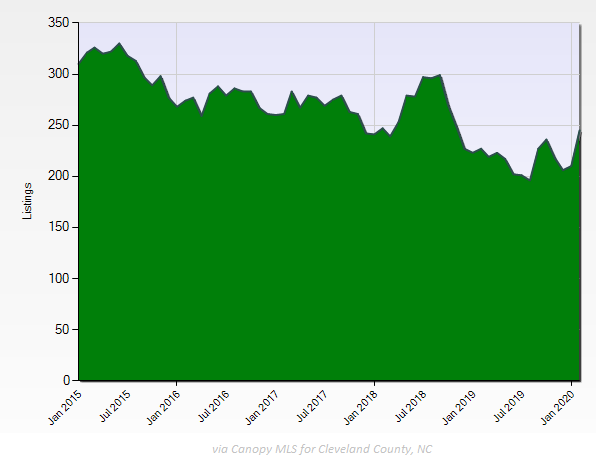 So what is keeping inventory levels so low? Simply put, people aren't moving. Baby Boomers in particular. The numbers do not lie. Boomers are staying in their current houses longer than ever before. With little inventory to downsize to, and rising construction costs, people are choosing to stay.
Who does this inventory imbalance affect the most? The first-time homebuyer - and there are A LOT of them. Transunion analysts expect 8.3 - 9.2 million first-time homebuyers will begin searching for new homes in the next few years. Homes in these price points are in extremely short supply and the majority of new construction is happening at an upper level price point. There isn't enough inventory to meet the demands of today's marketplace.
We could be years away from having an adequate supply of homes to meet those demands. Fortunately, it's not all bad news. Mortgage rates remain low and forecasters predict that to stay for 2020. Home prices won't continue at the 5% value increases we've seen in the last couple years, but will stay steady. So what do we do in the meantime? Sellers can still capitalize on a great market with tons of qualified buyers who are ready to purchase. The key component is having somewhere to go.
If you have had conversations about selling your house, but aren't sure what this market means to you, I would be happy to meet with you to discuss the value of your home, market conditions, what to expect when selling and much more. You can find information on getting a Free Market Analysis here.


---